Finding the right candidate to fill the position at your company is not always easy. Staffing agencies can help you make that process easier; they are organizations that match companies with job candidates. These candidates undergo different selection stages and checks to find the ideal candidate for the role, improving the hiring process for you.
Here, we will share some insights on why partnering with a staffing agency for your dealership is important.
What Is a Staffing Agency and Its Role in the Job Market?
A staffing agency is an intermediary between the company and the job seeker. These agencies have a pool of candidates and a system to match the skills and experience of the candidate with the requirements of the position available.
Importance of Building a Strong Partnership With a Staffing Agency
A strong partnership with a staffing agency has multiple benefits for any company. Such a partnership helps businesses find the right candidate quickly and efficiently, reducing the time it takes to fill positions.
It also allows companies to rely on experienced professionals with in-depth knowledge of job market trends and can advise potential candidates accurately.
How to Have a Successful Partnership?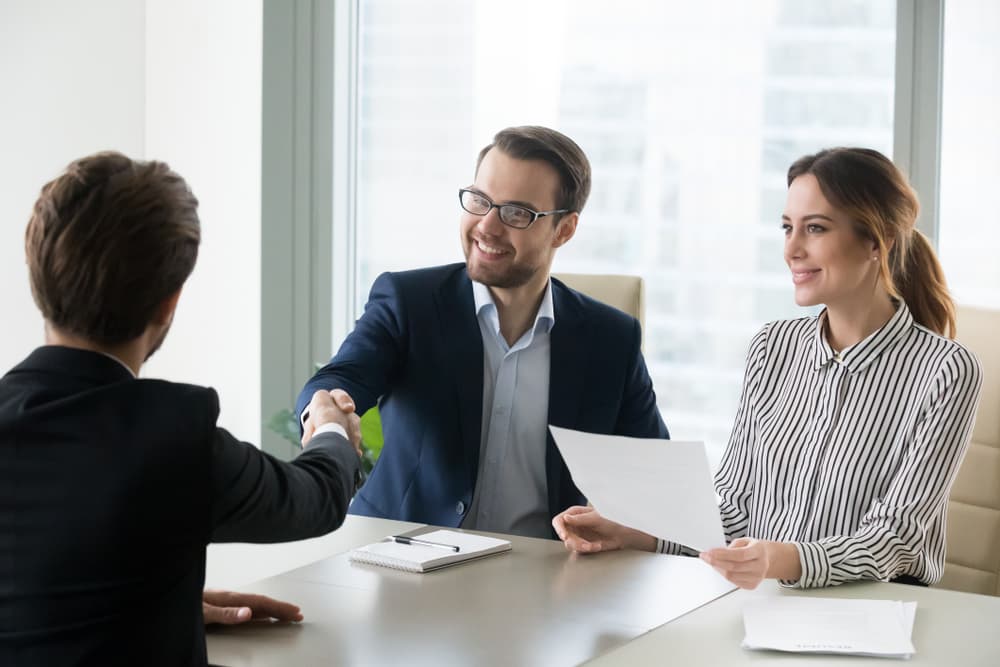 Having a successful partnership with a staffing agency requires ongoing effort and collaboration. Here are some steps you can take to foster a fruitful and long-term relationship:
Define Your Staffing Needs
It is important to have a clear idea of the kind of profile you are looking for in your job opening. Define your required skills and experience; this will help the staffing agency source potential candidates quickly and efficiently.
Research and Select the Right Staffing Agency
Researching and selecting the right staffing partner with a good reputation in the job market is important. Before making any decisions, ensure they have an extensive pool of job seekers and experience recruiting for similar positions in your industry.
Establish Clear Communication Channels
Frequent communication between you and the staffing agency is key for a successful partnership. Establish clear lines of communication with the staffing agency, including regular meetings, email updates, and phone calls. Ensure both parties are aware of each other's expectations, timelines, and any changes in requirements.
Collaborate on Candidate Selection
Cooperate closely with the staffing firm while choosing candidates. Participate in interviews, give input on resumes, and express your preferences and priorities. Collaboratively making decisions can guarantee that the agency is aware of your company's culture and chooses applicants that fit it.
Provide Adequate Onboarding and Training Support
After applicants are hired, giving them the proper training and an easy onboarding procedure is crucial. Your expectations, company policies, and procedures should be made clear. Check in frequently with the staffing company and the candidates to discuss issues and offer continued assistance.
Maintain Regular Performance Reviews
Regularly review the performance of the candidates placed by the staffing agency. Provide constructive feedback to the agency and candidates, highlighting areas of strength and areas that may need improvement. This feedback loop will help the agency fine-tune its selection process and ensure the candidates meet your expectations.
Evaluate and Refine the Partnership
Examine the caliber of the candidates offered, the agency's timeliness, and their capacity to accommodate your changing demands. If necessary, provide the organization's comments and go over potential areas for partnership modifications or improvements.
Foster Long-Term Relationship
Long-term collaboration with a staffing firm can have many advantages, including a better grasp of business requirements, quicker turn-around times, and access to top personnel. Consider the agency a strategic partner rather than merely a vendor of transactional services.
Discuss ideas for addressing your long-term talent needs with others as you regularly share your future personnel goals.
Full-Service Staffing Solutions for Your Dealership!
Staffing agencies lift a lot of the weight from companies when needing new staff for their job openings. Partnering with the right staffing agency can give your dealership access to the right talent in no time.
From defining staffing needs to providing onboarding and training support, there are many steps to ensure a successful partnership with an agency. This collaboration can help your business find the perfect candidate when done right! Here at DealerFLEX, we can help you find the best assets for your dealership. Leave the recruitment process to us; contact us today to start your staffing partnership with us!